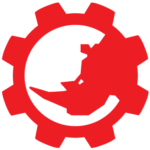 TECHNOLOGY FOR CONSERVATION
Enhancing the protection and 
monitoring of endangered wildlife and 
their habitat, at affordable prices
WildTech@RESOLVE (WildTech) is an impact enterprise focused on developing durable, high technology devices to facilitate the protection and monitoring of wildlife.
WildTech strives to produce technology at prices that are affordable for wildlife reserves, many of which happen to be located in some of the most economically disadvantaged parts of the world.
WildTech's GUIDING PRINCIPLES
We develop technologies for conservation that are:
Low cost
Low power / long-lasting
Durable
Easy to use
THE CHALLENGE
Conservation donors will fund direct
support to on-the-ground projects and
innovation, but don't typically provide
funds to develop, scale and manufacture
new technologies.
THE SOLUTION
WildTech was created to attract other forms
of financial resources needed to manufacture
conservation technology at scale, including
impact investment, blended finance, social impact
bonds, and program related investments of
philanthropic foundations.
WildTech is developing cutting edge technology devices to address poaching and human-wildlife conflict, two of the greatest drivers of the extinction crisis. WildTech's products include:
TrailGuard™ is a cryptic anti-poaching camera system designed to stop poachers before they kill.
"The importance of TrailGuard for protecting the Serengeti ecosystem cannot be underestimated. When fully deployed it will truly be game changing."
—Grant Burden, Head of Special Projects, Singita Grumeti Fund
VillageGuard™ uses computer vision to detect human-wildlife conflict prone species and send alerts to communities or trigger alarm deterrents to ward off approaching "problem animals".
WildEyes™ will be the most advanced device for wildlife monitoring — a long-lasting, smart camera trap that can identify wildlife species on the device and transmit images in near real-time. WildEyes' small form factor makes it easily concealable and less prone to vandalism than traditional camera traps.
We also offer deployment and training services, which cover installation of the technologies at wildlife reserves, training rangers to maintain and operate the devices, and advising park managers on how to increase their enforcement capacity.
TrailGuard is the first WildTech product ready for mass production and sales. TrailGuard is a remote camera sensor that enables park rangers to protect large areas by monitoring the limited lines of access — created by terrain and vegetation and serving as a "force-multiplier."
TrailGuard's camera head is small enough to conceal along these routes to capture photographic evidence, detect humans within the images, and relay pictures (via GSM, radio, or satellite) containing humans back to park headquarters and third-party overseers. The camera units can operate for more than 1.5 years on a small battery.
TrailGuard has demonstrated success at preventing poaching and increasing enforcement capacity. An early version of TrailGuard rapidly paid dividends yielding 40 intruder detections, 13 arrests, and the seizures of 1000 kg of bush meat along with many snares, weapons, and vehicles used by poachers.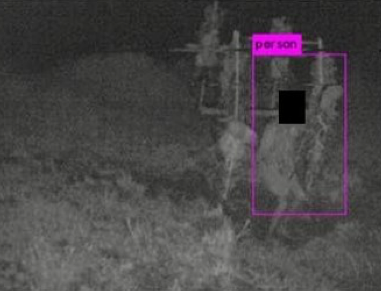 Dr. Eric Dinerstein, Chief Executive Officer, is a conservation biologist and a specialist on endangered large mammals. He is the Director of the Biodiversity and Wildlife Solutions  program at RESOLVE and was previously the Chief Scientist for WWF-US for 20 years. Since 2014, Eric has worked closely with Steve Gulick to develop TrailGuard and implement the technology in the field to stop poaching in Africa.

Steve Gulick, Chief Technology Officer, is the inventor of TrailGuard and a co-founder of WildTech. Steve is an electrical engineer and conservationist. In the early 2000s, he began adapting military technology for use in conservation with the objective of changing to balance of power to favor law enforcement over poachers. He has since been involved in developing and implementing anti-poaching technology in East Africa, Central Africa, Russia's Altai Republic, and Nepal.

Stephen D'Esposito, Board Chair, is a solutions strategist. Trained as an advocate to create leverage for good, he now helps diverse, unlikely partners envision, design, and implement projects on issues including climate and energy transition, sustainable fisheries, safeguarding human rights and indigenous peoples, and biodiversity and habitat protection.
WildTech@RESOLVE
1255 23rd Street NW
Washington, DC 20037
FOR MORE INFORMATION:
Sanjiv Fernando
sfernando@resolv.org
202.965.6204
VISIT US ON THE WEB
impactatresolve.com/WildTech
WildTech was established with technical support and funding provided by impact@RESOLVE, Inc., which is a wholly owned subsidiary of the non-profit philanthropic organization, RESOLVE.
impact@RESOLVE focuses exclusively on designing, launching, and early stage development of for-profit businesses that achieve philanthropic objectives, what we call "impact enterprise".
impact@RESOLVE works with nonprofits, donors, and socially responsible
companies to transform impact ideas into impact enterprises.
For more information on impact@RESOLVE see: www.impactatresolve.com